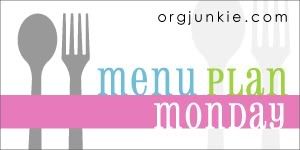 With all the hustle and bustle preparing for my son's 4th birthday, I completely forgot about Menu Plan Monday yesterday. My mom is also coming into town to stay with us for a few days for his birthday, so I have double the stress.
Today is his actual birthday, and I'm sitting amongst a sea of wrapping paper and packaging. Every gift came with the proclamation "I always wanted that!" I have a feeling we're going to be watching Teenage Mutant Ninja Turtles like 400thousand times today.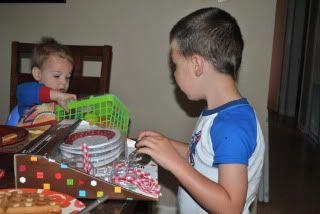 Monday: carnitas tacos, homemade salsa, black beans and rice
Tuesday: Incredible Pizza Company for C1's birthday
Wednesday: spaghetti and meatball soup (carryover from last week)
Thursday: grilled chicken and pesto pasta, salad
Friday: dinner out at
Blue Dog Cafe
(my mom's favorite restaurant down here)
I hope everyone has a fantastic week. I'm going to be busy busy until Saturday with C1's party, but I am trying to get new things up as I make them. I have a really great buffalo chicken wrap and some parmesan garlic pull-apart rolls that are to die for. Stay tuned!
As always, find more great menu plans at
Org Junkie
!