We've been eating a buttload of take-out the past week or so. My mom was in town from Minnesota and my son had his 4th birthday party (hello, my name is over-planner). I'm a glutton for punishment apparently and ended up really overextending myself. I'm exhausted from staying up late so many nights sewing, baking and preparing. In the end, it was all worth it. He had an absolutely adorable birthday party that he just adored. I sewed him a pennant style birthday banner and can't wait to make more.
His party had a Candy Land theme. This was the invitation.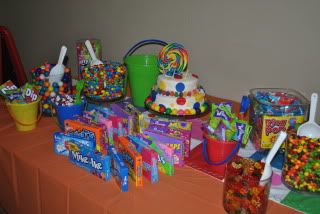 In true Candy Land fashion...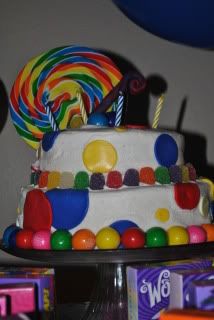 His cake. What a disaster! It was so humid! The buttercream didn't want to crust and the fondant didn't want to set. Top tier was an all-natural, strawberry cake with a strawberry buttercream. Bottom tier was a homemade vanilla funfetti cake with vanilla buttercream. Both were very well received!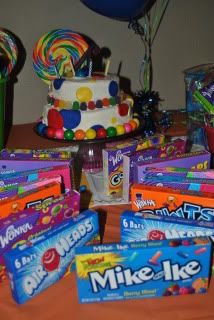 It was a hot day! All the kids were sweaty from jumping in the fun jump.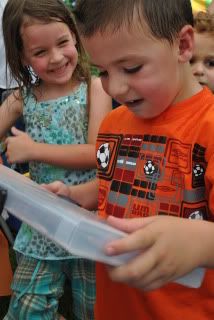 Even the heat didn't stop him from getting excited about the fun new toys!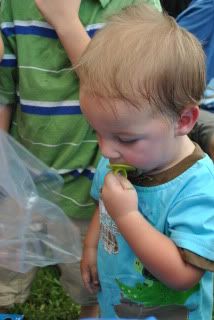 My youngest had a blast picking up forgotten candy and finishing it off. His favorite were the ring pops -- sweet pacifiers!
I'll have a fresh new recipe, perfect for the Summer's heat up shortly! Don't miss it!